Six Elements of Aether Transport System
Coordinated and managed by Aevum's artificial intelligence (AI), the elements of the Aether Transport System seamlessly form a global transportation network providing end-to-end, space transport services.
Autonomous Vehicles
Autonomous Vehicles transport payloads and cargo from any Aevum spaceport to any low Earth orbit (LEO).
Ground Comms Network
Network of ground terminals operated by Aevum and our partners enables the global operation of Aevum's Autonomous Vehicles.
Cloud Services
Aevum Cloud Services provides customers with all the digital tools they need for orbital deployment of payloads. Log into the Space Portal™ to use orbital transport services.
Integration Technologies
Hardware and software with integrated cybersecurity layers tie together the Aether network for seamless transport performance.
Spaceport Network
Aevum spaceports are physical access points to the Aether Transport System. Spaceports also serve as drop off centers for space payloads.
Terrestrial Equipment & Crew
Payload transport equipment are available to safely and securely move your payload to any of Aevum's spaceports. Aevum ground pickup services available.
Aether Global Transportation Network
Transport-To-Space
As of February 2021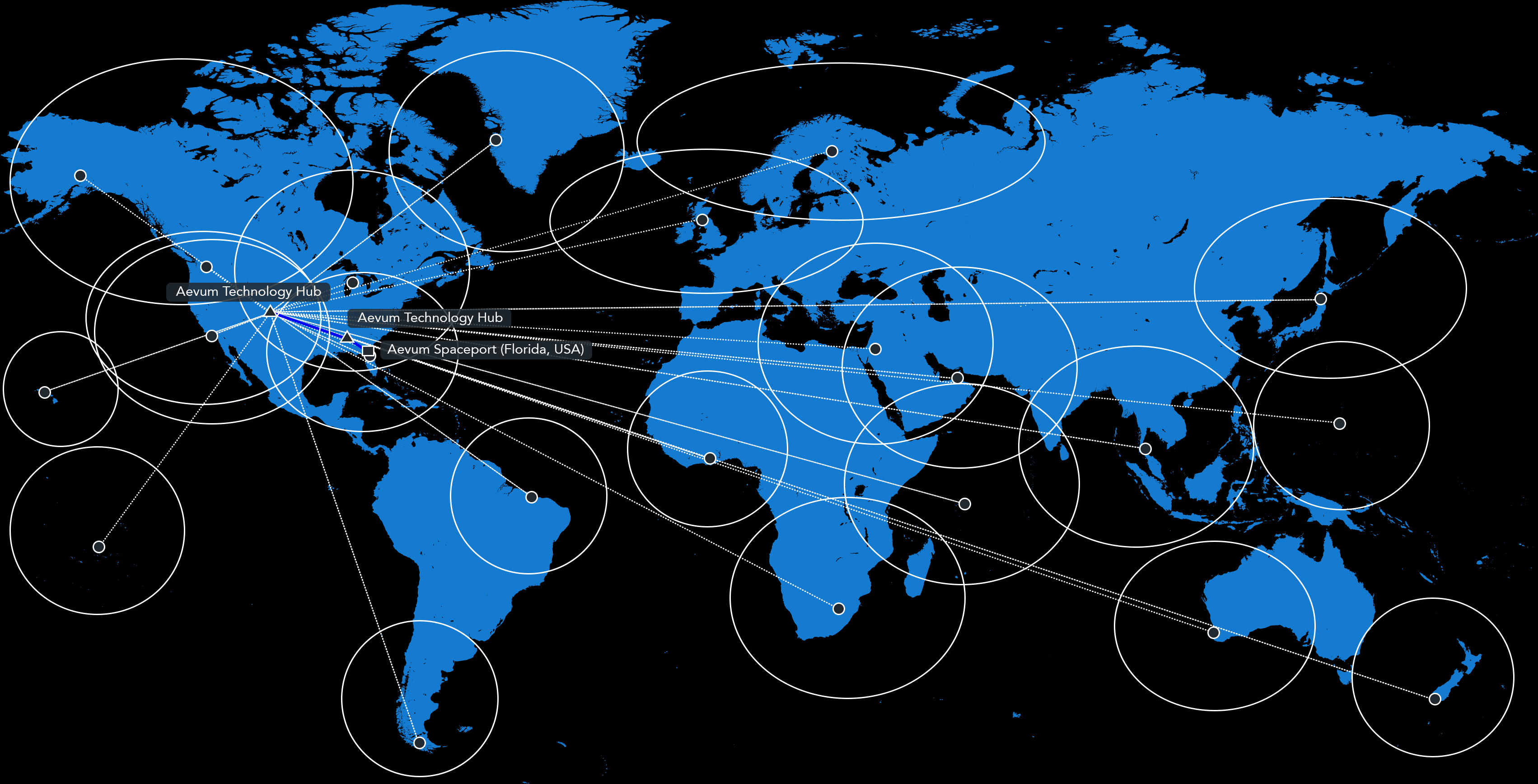 Aevum Technology Hub (AI)

Aevum Spaceport

Ground Station Network (Operated by Aevum & Partners)